Boston is one of the most vibrant cities in the United States, known for its rich history and charming atmosphere. However, not many people know that the city is also home to many top companies across various sectors. 
From healthcare to technology, Boston has a diverse industry that provides ample opportunity for professionals to thrive in their respective fields.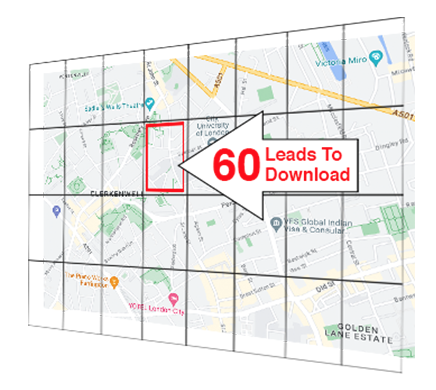 Looking For Targeted Leads?
Find accurate B2B contact information for targeted marketing. Close more deals and start more conversations.
1. Healthcare Industry
The healthcare industry is one of the largest in Boston, with many innovative companies making a significant impact on health and wellness. Some of the major players include:
– Biogen: Research-based biopharmaceutical company with a focus on neurodegenerative diseases.
– Vertex Pharmaceuticals: Developing innovative drugs for serious diseases such as cystic fibrosis.
– Boston Scientific: Developing minimally invasive medical devices for a range of medical conditions.
– Partners Healthcare: A health system that includes hospitals, specialty care centers, and primary care providers.
2. Technology Industry
The technology industry is also thriving in Boston, with several companies leading the charge in the development of cutting-edge technologies. These include:
– Akamai Technologies: A globally renowned technology company that specializes in cloud delivery and security services.
– HubSpot: A marketing software company using inbound marketing techniques.
– Wayfair: Online furniture and home goods retailer .
– Carbonite: A cloud-based backup and recovery provider mainly for small businesses .
3. Financial Services Industry
Boston has a longstanding history of financial services, and there are still some major players operating here such as:
– Fidelity Investments: One of the largest asset managers in the world.
– State Street Corporation: A financial services provider for institutional investors.
– Santander Bank: A full-service financial institution providing personal and business banking services.
– John Hancock Insurance: A life insurance company specialized in retirement and annuity plans
4. Retail Industry
The retail industry in Boston has grown exponentially in recent years, with several online retailers having their headquarters in the city. Some of the most notable ones include:
– DraftKings: An online sports betting platform.
– Rue La La: A members-only online shopping platform.
– Gamenationworld: Gaming site for countless themes and games.
– Chewy: An online retailer of pet food and other pet-related products.
Iconic Companies Based In Boston: A Closer Look
Boston, Massachusetts is not just one of the oldest cities in the United States but also one of the most historic and cultural cities in the country. It's no wonder, then, that several iconic companies were born and are headquartered in the city, drawing much of their inspiration from Boston's rich history and top-tier institutions.
The city of Boston is truly a destination for innovation, especially in the fields of technology, healthcare, and education.
1. TIAA (Teachers Insurance and Annuity Association of America)
Founded in 1918 by Andrew Carnegie, TIAA is a nonprofit organization that provides retirement services to teachers, doctors, and other professionals in non-profit institutions. It is headquartered in New York City but has a significant presence in Boston. 
TIAA is considered one of the most iconic companies that originated from Boston, given its collaboration with Boston University and its investment in the economic and social well-being of Boston residents.
2. Boston Dynamics
Founded in 1992 by engineers from MIT, Boston Dynamics has been a pioneer in robotics technologies. The company is well-known for its quadruped robot named "Spot," which can walk, climb, and navigate any terrain. 
In 2020, Boston Dynamics was acquired by Hyundai Motor Group with the goal of creating a new market for robotics and mobility products.
3. Fidelity Investments
Fidelity Investments is a well-known financial services company that has its roots in Boston. Founded in 1946 by Edward C. Johnson II, the company became a household name known for its research, investment management, retirement planning, and brokerage services. Today, Fidelity manages more than $3 trillion in assets and employs over 47,000 people worldwide.
4. Vertex Pharmaceuticals
Vertex Pharmaceuticals is a biotechnology company that specializes in the development of drugs for the treatment of serious diseases such as cystic fibrosis and sickle cell anemia. Founded in 1989 in Cambridge, Massachusetts, Vertex has significantly contributed to the field of genetic research and personalized medicine. Currently, the company has more than 3,000 employees in 12 countries.
5. General Electric
Founded in 1892 by Thomas Edison, General Electric (GE) was one of the first companies to participate in the industrial boom that occurred in the United States in the 20th century. With its headquarters located in Boston, GE has made significant contributions to the fields of energy, aviation, and healthcare. Today, the company is one of the largest multinational corporations in the world, employing over 200,000 people.
Tech Giants Calling Boston Home: A Rundown Of Headquarters
When it comes to technology, a few key cities come to mind: San Francisco, Seattle, and New York City to name a few. However, what many people don't realize is that Boston has emerged as an epicenter of innovation, attracting some of the world's biggest tech companies.
In today's blog post, we'll dive into the tech giants that have made Boston their home, explore what makes the city so attractive to these organizations, and take a closer look at each company's headquarters.
Amazon
Amazon's Boston headquarters is located in Kendall Square, the heart of the city's tech scene. The company has invested heavily in the area and is currently building a brand-new building that will house its Boston-based employees. In addition to traditional Amazon operations, the Boston team focuses on the company's Alexa voice technology and machine learning initiatives.
Microsoft
Microsoft has several locations in the Boston area, including a sales office in Cambridge and a development center in Burlington. The company's Burlington location is home to a team of software engineers focused on developing products for the Azure cloud platform. The Cambridge location is primarily focused on sales and business development.
Google
Google's Boston office is located in the ever-growing neighborhood of South Boston. The office is home to over 1,500 employees and is one of the company's largest sales and customer support offices worldwide. The team is responsible for handling client relationships and supporting advertising sales across the country.
Facebook
Facebook's Boston headquarters is located in the city's financial district. The office is home to several teams, including advertising, engineering, and sales, all of which help support the company's core mission of connecting people and creating community.
Startups And Innovative Companies Based In Boston
Boston is known to be one of the fastest-growing and most dynamic startup ecosystems in the world. With numerous world-class educational institutions, cutting-edge technological advancements, and a diverse population, Boston offers a unique environment for innovation and entrepreneurial development.
1. Boston's Startup Ecosystem
Boston is home to numerous successful startups, including Toast, DraftKings, and Boston Dynamics. According to the "Startup Genome Report 2020," Boston ranks ninth globally in overall startup ecosystem performance, with a strong focus on SaaS, healthcare, & life sciences. Boston has a range of resources for startups like incubators, accelerators, and coworking spaces.
2. Education and Talent
The city's success is attributed to a highly educated population and the presence of several world-class academic institutions like Harvard, MIT, Boston University, and Northeastern University. These institutions provide a steady flow of talented individuals, resources, and research opportunities, creating a rich environment that facilitates innovation and growth.
3. Funding and Investments
Boston is a hub for venture capital firms and angel investors, providing startups with access to a diverse funding source. Local investors such as General Catalyst, Spark Capital, and Accomplice have invested in successful startups that went on to become unicorns.
4. Industry Focus
Boston has a diverse economy with strong industry clusters in life sciences, healthcare, and tech. The concentration of innovation in a few sectors makes it easier for startups to find mentorship, resources, and partnerships.
5. Community Support
Boston has a thriving startup ecosystem that offers community support and resources such as mentorship, networking events, accelerators, and incubators. Organizations like the Massachusetts Technology Collaborative, the Massachusetts Innovation & Technology Exchange, and Venture Café provide platforms for networking, information sharing, and skill development.
Fortune 500 Companies With Headquarters In Boston
Boston is one of the most iconic cities in the United States and a hub for some of the most successful Fortune 500 companies. With a strong economy and a rich history, Boston has become a central location for businesses to thrive.
1. General Electric (GE)
General Electric (GE) is a technology-driven industrial company that provides efficiency solutions for various industries worldwide. The company is headquartered in Boston and has a long history of innovation spanning over a century. 
Boston provided the perfect location for GE to build its global headquarters due to the availability of business resources, a highly educated workforce, and a startup ecosystem that fosters innovation.
2. Liberty Mutual Insurance Group
Liberty Mutual Insurance Group is among the top five largest property and casualty insurers in the USA. The company provides a broad range of insurance solutions such as home, auto, workers' compensation, and more. 
Boston was a natural choice for Liberty Mutual's corporate headquarters due to its proximity to colleges and universities, such as Harvard and MIT, which offer a steady stream of highly educated talent to work for the company.
3. State Street Corporation 
State Street Corporation is a global financial services company that operates in more than 100 geographic markets. The company provides innovative investment solutions to institutional investors worldwide. State Street is headquartered in the financial district of Boston, which offers exceptional access to financial and investment resources.
4. MassMutual
Massachusetts Mutual Life Insurance Company (MassMutual) is one of the top life insurance companies in the US. The company offers a wide range of financial products including insurance, annuities, and investment solutions. 
MassMutual has been part of the Boston community for over 170 years and continues to thrive in the city today. The company is attracted to Boston's strategic location and innovative ecosystem, which helps them to deliver the best products and services to their clients.
5. BJ's Wholesale Club
BJ's Wholesale Club is a membership-only retail chain that offers a wide range of products, including groceries, electronics, home goods, and more. The company is headquartered in Westborough, just outside of Boston, and operates over 200 retail locations in the East Coast. BJ's continues to thrive in Boston due to the high concentration of customers who appreciate savings, value, and a unique shopping experience.
Boston's Thriving Biotech And Pharmaceutical Headquarters
Boston has a reputation for being a hub of innovation in the biotech and pharmaceutical industry. With numerous top-ranked hospitals, research institutions, and companies, it's no surprise that the city has become a leading destination for professionals seeking to excel in these fields.
To begin with, let's take a look at some of the big names in the biotech and pharmaceutical industry that have their headquarters based in Boston. Companies like Biogen, Vertex, and Alnylm Pharmaceuticals are just some of the top-performing biotech companies thriving in the region. All these companies work to develop novel, life-changing therapies using cutting-edge technologies. 
With the presence of such companies in Boston, there is a tremendous amount of innovation and forward-thinking, which reflects in the city's reputation as a leading biotech and pharmaceutical hub in the world.
Apart from the leading biotech companies, one cannot overlook the vital research institutions that work like a backbone of the industry. The Whitehead Institute for Biomedical Research, Broad Institute of MIT and Harvard, and Harvard Stem Cell Institute are just a few of the research organizations and institutions that play a significant role in the biotech industry in Boston. These research institutions are dedicated to conducting groundbreaking studies and providing a learning outlet for the next generation of professionals in the industry.
The city also has some top-ranked hospitals like Mass General Hospital, Brigham and Women's Hospital, and Dana-Farber Cancer Institute, which are leading the way in patient care and have strong ties with academic and research institutions. These hospitals are not only providing clinical care but also support industry collaborations that are pushing the boundaries of biomedical technology.
Further, if you are looking to establish your career in the industry, Boston offers tremendous opportunities through various organizations and programs. The Massachusetts Biotechnology Council (MassBio) is a leading organization dedicated to promoting and supporting the growth of the life sciences industry in Massachusetts. MassBio offers a range of programs, including education, networking, advocacy, and workforce development, which helps individuals to drive their careers in the industry and provides a platform to connect with peers and leaders.
Retail And Consumer Goods Companies With Boston As Their Base
Boston is known for its prestigious universities, historical landmarks, and prominent sports teams. But did you know that it is also home to some of the largest and most successful retail and consumer goods companies in the world? If you are interested in learning more about these companies and their impact on the industry, then you have come to the right place.
1. Wayfair
Wayfair is an online furniture and home decor retailer headquartered in Boston. The company was founded in 2002 and has since grown into a multi-billion-dollar business. Wayfair has built a reputation as a forward-thinking company that leverages cutting-edge technology and innovative solutions to provide its customers with the best possible shopping experience. 
The company has a wide range of products, from furniture to home decor accessories, which are available on its website. Wayfair's success is reflected in its stock performance, in which it has seen steady growth over the years.
2. Dunkin' Brands
Dunkin' Brands, formerly known as Dunkin' Donuts, is a Massachusetts-based coffee and doughnut chain that was founded in 1950. Over the years, the company has expanded its menu and offerings to include breakfast sandwiches, burgers, and a range of other items. 
Dunkin' Brands has a loyal following of customers who cannot start their day without a Dunkin' Donut coffee in hand. The company has over 11,000 stores in over 30 countries, making it one of the most recognized brands globally.
3. TJX Companies
TJX Companies is a major off-price retailer headquartered in Framingham, Massachusetts. The company operates several well-known stores, including T.J. Maxx, Marshalls, and HomeGoods, among others. TJX's success lies in its ability to provide shoppers with high-quality merchandise at discounted prices. TJX has established itself as a leader in the retail industry, with over 4,500 stores worldwide and a net income of over $3 billion in 2019.
4. Staples
Staples is an office supply company founded in Brighton, Massachusetts, in 1986. The company operates over 1,200 stores worldwide, providing customers with a range of office products, including computers, printers, and office furniture. Staples has since expanded its offerings to also include technology services and solutions, making it a one-stop-shop for all office needs. The company has had its fair share of ups and downs, but it still remains a significant player in the retail and consumer goods industry.
5. New Balance
New Balance is a Boston-based athletic footwear and clothing company founded in 1906. The company is known for producing high-quality sneakers that prioritize comfort and performance. New Balance has long been a favorite among runners and athletes, but it has also gained popularity among the fashion-conscious crowd. The company has expanded its offerings to include clothing and accessories, and it has collaborated with notable designers and artists to create unique collections.
Healthcare And Life Sciences Companies Leading From Boston
When it comes to healthcare and life sciences, Boston is a city that takes the lead. A hub of innovation and discovery, the region is home to some of the world's most renowned healthcare institutions and life sciences companies. 
These companies and organizations continue to push the boundaries of research and development, leading to groundbreaking discoveries and medical advances.
Boston is home to a wealth of healthcare and life sciences organizations that are pushing the boundaries of what we know about medicine and scientific research. One such company is Vertex Pharmaceuticals, which is a leading biopharmaceutical company that specializes in the discovery and development of innovative therapies for cystic fibrosis and other serious diseases. Since its inception in 1989, Vertex has remained committed to using cutting-edge science to develop new treatments that can change the lives of patients all over the world.
Another company that is making waves in the healthcare and life sciences industry in Boston is Biogen. Biogen is a pioneer in neuroscience and has been leading the charge in treating life-altering diseases such as multiple sclerosis (MS), spinal muscular atrophy (SMA), and Alzheimer's disease. The team at Biogen is dedicated to discovering new ways to target and treat complex neurological conditions using cutting-edge technology and innovative approaches.
Boston is also home to some of the world's most renowned healthcare institutions, including the Massachusetts General Hospital (MGH). MGH is the largest teaching hospital of Harvard Medical School, and it is consistently ranked among the top hospitals in the world. MGH is known for its expertise in cancer, cardiology, neurology, and other areas of medicine. The center is home to some of the world's most talented and dedicated medical professionals who continue to push the boundaries of medical science.
Boston also has a thriving startup culture, and some of the most innovative companies in the healthcare and life sciences industries have emerged from the city's entrepreneurial ecosystem. One such company is PathAI, which uses artificial intelligence to help pathologists and researchers identify insights from tissue sample images. By using machine learning and deep learning algorithms, PathAI is making it possible to diagnose diseases more accurately and at an earlier stage.
Media And Entertainment Companies Calling Boston Home
Boston, Massachusetts is a city known for its rich history and notable universities, but it is also establishing itself as a hub for media and entertainment companies. 
From film and television production to music and digital media, Boston's thriving creative ecosystem has attracted many companies to set up their operations in town.
One of the reasons Boston has emerged as a hub for media and entertainment companies is its strong talent pool. With several prestigious universities in the area, such as Harvard and MIT, Boston has a steady supply of highly skilled graduates that can help propel the industry forward. In addition, these institutions also conduct cutting-edge research and development, making Boston an ideal location for tech-minded entertainment companies.
Another factor driving Boston's success in the entertainment industry is the state's tax incentive program for film and television productions. The Massachusetts Film Office offers a 25% tax credit on expenses incurred by productions that shoot in the state. This program has been instrumental in attracting notable movies and TV shows to the area, such as Good Will Hunting, Mystic River, and The Social Network.
Digital media has also made a strong impact in Boston. With social media and online advertising growing in importance, startups and established companies alike are drawn to Boston's technology scene. Companies such as Twitter, Snapchat, and Google have set up shop in Boston to tap into the city's tech-savvy workforce, and in turn, contribute to the city's ecosystem.
Boston is also home to many high-quality recording studios and music venues, making it an attractive location for music industry professionals. With many successful musicians hailing from Boston, such as the band Boston, Aerosmith, and New Kids on the Block, the city has a rich history in the music world. Boston's thriving music scene continues to produce international stars such as Amanda Palmer and Rivers Cuomo.
Sports And Athletic Companies Driving Boston's Economy
Boston's economy is a thriving one, and it owes a lot of its success to the city's thriving sports and athletic industry. The city has been home to many prominent sports franchises over the years, including the Celtics, the Bruins, and the Red Sox, and these teams have generated a lot of revenue for the city. 
But it's not just the teams themselves that have contributed to the city's success – Boston is also a hub for sports and athletic companies, and these businesses employ thousands of people throughout the region.
First, let's look at the ways in which sports franchises themselves contribute to Boston's economy. In addition to the revenue generated by ticket sales and merchandise, these teams also generate significant revenue through their TV deals. For example, the Red Sox signed a deal with NESN that is valued at $82 million per year over an eight-year period. 
That money goes directly into the team's coffers, which in turn creates jobs and drives economic growth in the region. Additionally, sports teams generate money for local businesses like restaurants and bars, which see a significant uptick in business on game days.
But it's not just sports franchises that are driving Boston's economy – the city is also home to a number of sports and athletic companies. Some of the most prominent companies in this space include New Balance, Reebok, and Puma. These companies employ thousands of people in the region, and they contribute to the local economy in a number of ways. 
For example, they pay taxes, provide jobs, and create demand for local goods and services. Additionally, these companies are often involved in charitable giving and community outreach, which further benefits the region.
One area of the sports and athletic industry that has seen significant growth in recent years is fitness and wellness. Companies like Healthworks and Boston Sports Clubs have popped up all over the city, offering everything from group fitness classes to personal training to nutrition counseling. These companies have created hundreds of jobs in the region, and they serve an important role in promoting healthy living and wellness in the community.
Another way in which sports and athletic companies are driving Boston's economy is through innovation. Companies like Reebok and New Balance are constantly developing new materials and technologies that help athletes perform better and stay safe while doing so. These innovations don't just benefit athletes – they can also be applied to other industries, like healthcare, transportation, and construction. By driving innovation in this way, these companies are helping to make Boston a hub for cutting-edge technology and research.
Boston's Role As A Hub For Social Impact And Sustainability-focused Companies
Boston is renowned as one of the world's most innovative and entrepreneurial cities, and it's not just because of its remarkable history. Boston has earned a reputation as a center of innovation and social change, focusing on social impact and sustainability-focused companies. Today, Boston is home to a plethora of companies that are committed to making a positive impact on the world, while also ensuring they are operating sustainably.
1. A Hub For Innovation:
Boston has long been known as a hub for innovation, which is essential for creating companies focused on making a positive social impact while keeping a sustainable outlook. Decades of groundbreaking research and development have created an environment of innovation and creativity. Leading the way are institutions such as the Massachusetts Institute of Technology (MIT) and Harvard University where world-changing research is conducted, and some of the best minds are trained. 
These institutions have attracted top talent and created an entrepreneurial culture. Boston is also home to many incubators and accelerators that help nurture and support innovative ideas that lead to social impact and sustainability-focused companies.
2. A Supportive Ecosystem:
Boston's ecosystem is conducive to entrepreneurship and fosters a climate that encourages social change and sustainability-focused innovation. In recent years, the city has taken bold steps to encourage the growth of social impact and sustainability-focused companies. The Massachusetts Impact Investing Initiative (MIII), for instance, has channeled millions into ventures focused on sustainability and social impact. 
Boston also leads in the adoption of sustainable building practices, which has attracted companies such as Bullitt Foundation, which focuses on developing and advocating for sustainable, affordable, and equitable urban living. Overall, the ecosystem is a key factor in why these types of companies have thrived in this city. 
3. Access To Capital:
Investors are warming up to social impact and sustainability-focused companies and Boston is an ideal location for these companies seeking capital. Boston has a strong community of venture capitalists that are looking to invest in companies that can make a positive impact, while maintaining business sustainability. The Boston Impact Initiative (BII) is an example of this. It's a community-team structured venture capitalist firm that speaks to both leading investor groups and mission-driven organizations. 
This mix of traditional venture capitalists and mission-driven organizations working to support innovative projects focused on social impact and sustainability offers a growing pool of capital for entrepreneurs in the region.
4. A Talent Pool of Leaders:
The quantity and quality of talent in Boston's workforce in unparalleled. As social impact and sustainability-focused organizations mature, it demands an equally mature and knowledgeable leadership team. Fortunately, Boston has a wealth of exceptional talent to draw from, especially in business, finance, and technology. 
The universities in the region have also been instrumental in training the next generation of leaders that understand the intersection of business, social impact, and sustainability.
Conclusion
Boston is a city bustling with activity, and that activity has been generated by some of the most iconic businesses in the world today. From tech giants to innovative startups and from Fortune 500 companies to life sciences, Boston's corporate landscape has been evolving for generations. 
Packed with retail and consumer good, media and entertainment companies, sports organizations and social impact-oriented businesses, it's no wonder why so many people flock to the major metropolitan hub every year for business opportunities. With an ever expanding economy competing at the national level, Boston is a force to be reckoned with in the US market.
References 
https://en.wikipedia.org/wiki/Boston
https://www.boston.gov/visiting-boston
Was this article helpful?